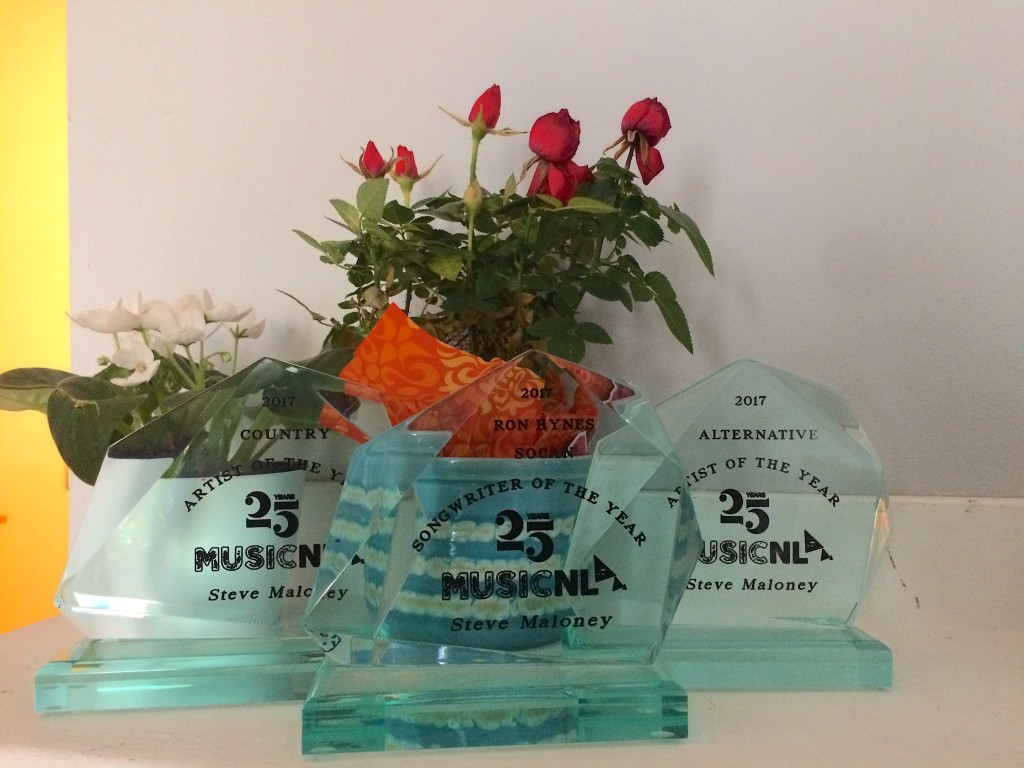 This was very unexpected. I'm just catching up with myself after Sunday night. My timid and flustered tongue tried to do it's part, but I'll reiterate that I'm very humbled and honoured by these awards. The company of talent was incredible, and I felt very lucky to be a part of the celebration. 25 years of MusicNL! And more to come. Congrats to Glenda Tulk, Rebekah Robbins, Abigail Pye, Scott Walters, and all the volunteers on a job well done.
Joshua Van Tassel and I set out to bring our album The Memory Game into strange waters. Blurring the folk and singer-songwriter tradition with a vast pallet of sounds and textures, organic and electronic, manipulated and sustained. I think this Alternative Album of the Year award really solidifies our love for experimentation and hopefully means we achieved something close to our vision. You can hear this short collection of songs and fragments on iTunes/YouTube/Bandcamp/etc.. (stevemaloney.bandcamp.com/album/the-memory-game). This ambiguous sound is something I've been striving for in my work since I was a teenager. Very much appreciate this nod.
I was somewhat shocked at the Country Album of the Year award. This was for a project I completed in solitude, during the final night of living in my old house on Military Road/Rawlins Cross. The project was conceived, written and recorded in roughly 8/9 hours and sparked by the RPM challenge. It felt good to have a fresh and lasting connection with the house and these songs. I have a sense of pride attached to this project that I wasn't expecting. These are ballads, with simple chords and lyrics, revealing stories or little moments throughout the evening. That album is called Room With A View and is available at… stevemaloney.bandcamp.com/album/room-with-a-view
Finally, the Ron Hynes Songwriter of the Year Award is something I will hold close for years and years to come. Since junior high school I've always loved writing. Bits and pieces on napkins, tucked away in school bags, full of text books and exercise books scribbled away with lines of stories, and angsty teen poetry and songs. That feverish connection has never really dimmed. It's still my favourite thing to do with my time, though that time seems to get less and less as we grow older. To follow in the legacy of someone like Ron Hynes, just the thought is enough to make me get back to work. To find the time, and strive for something beyond myself.
I can't thank MusicNL enough for all that they do. We live in a beautiful province, with a slew of truly amazing artists. Lucky to be here.
Thank you,
SM